Burial Solutions at Religious Cemeteries in Federal Way, WA
When it comes to choosing a place to bury your loved ones, the Catholic Cemetery of the Archdiocese of Seattle in Federal-way, WA, is the best option. Our cemetery is professional and has been around for many years. People in our community trust and love us because of our dedication to our work. The consecrated ground ensures that your loved ones will be taken care of, and their faith will be passed down to future generations. If you have any questions or concerns, please feel free to call us at (253) 838-2240.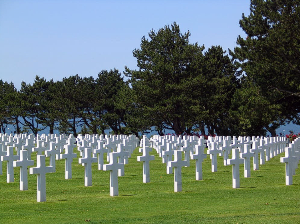 Honoring religious burial traditions can help comfort grieving families when they lay their deceased to rest. The Catholic faith looks to the promise of resurrection. With that in mind, the Catholic burial of the body is viewed as essential and sacred whenever possible. There are multiple ways that burial can be respectfully completed. Finding cemeteries in Federal Way, WA, that can support a peaceful and dignified resting place for the deceased until that future day may help to assuage the pain surviving family members are feeling.
Earth Burial: Earthen burial is a standard solution that remains relevant and cathartic by offering closure and healing to the bereaved. Ground burial is available for full burial with funerary services held prior or more streamlined services held at the graveside. Earth burial is also possible for cremated remains. The cremains are typically smaller than casketed remains, and the size difference allows for an urn plot to be purchased and used in this situation.
Columbaria Niche Placement: If burying the cremated remains in the ground does not fit your desires or needs, consider an above-ground burial in a columbaria niche. The columbarium structure is generally a building or a wall-like edifice that houses individual, secure compartments. Each of the compartments or "niches" is designed to hold one set of inurned ashes. This style of entombment is becoming more widely available and is especially helpful in areas where limited land is available for earth burial.
Burial Containers and Vaults: Most are familiar with urns and caskets as containers to encase deceased remains. Urns hold cremated ashes, which are just a few pounds instead of full-size bodies usually placed in a coffin or burial shroud. The cemetery often requires outer burial containers and vaults. These grave liners come in full burial sizing and cremation vaults for inurned remains. The vaults give structure to the ground and help to prevent giant sinkholes in the cemetery.
Burial and Placement Services: If you need to have burial proceedings scheduled, you can coordinate directly with your selected cemetery, or the funeral provider you are working with will handle these details. It is essential that the opening and closing of the grave and the time of your services are on the schedule so that everything can run smoothly on the day of your events.
Purchasing Monuments and Grave Markers for Cemeteries in Federal Way, WA
To complete the gravesite, a marker of some type is usually appropriate. Depending on the rules for your cemetery and the section where you or your loved one will be buried, several styles can be selected.
Flush Lawn Grave Memorials Keep the Profile Low: Some cemeteries or even certain sections of cemeteries may require flush mount lawn grave markers. These are even with the ground and make the yard maintenance of the graveyard easier to navigate. Some may feel they do not allow for much differentiation as less prominent markers. If a more custom-looking monument is important to you, be certain to select a grave plot that allows for more variation in the memorial.
Upright Monuments Add Height and Dimension: Impressive and eye-catching upright monuments can be an excellent option if allowed at the gravesite you are working with. The height can add extra room for more details and adornments to be added to your monument.
Memorial Inscriptions, Decorative Adornments, or Memorial Portraits: Simple inscriptions or elaborate decorative details, including memorial portraits, may be added to your monuments as space and budget allows. Keep in mind that other decorations can often be placed seasonally or for special days at the site. Vases may even be built into the setting of your memorial. Stay aware of cemetery cleanup dates to ensure that any long-term decorations or items of sentimental value to you are put away before cleanup crews take over.
Setting Your Memorial and Professional Installation: Working with a professional monument team for the headstone or grave marker will help you have a long-lasting and aesthetically pleasing outcome. As you are ordering and then scheduling this service, work with a respected partner of cemeteries in Federal Way, WA, for the best experience.
Prearrangements for Catholic Burial
Purchasing burial space before it is needed is an excellent option that can be completed as part of final death care prearrangements. Selecting this site with others who will visit after the death or could be buried nearby can make this an important decision to make with your closest relation. Financially, prebuying the grave space often results in cost savings since prices rise over time. Often repurchased sites are eligible for financing and payment options, whereas sites purchased at need will usually need to be paid for in full before interment occurs.
A Place of Comfort and Rest
As part of a sacred tradition at a time of loss and mourning, Gethsemane Cemetery offers many beautiful and carefully tended burial sites. When you are looking into options for cemeteries in Federal Way, WA, please call (253) 838-2240 with questions or come and see our parklike grounds located at 37600 Pacific Hwy S, Federal Way, WA 98003.
Cemetery FAQs
Are Cemetery Plots Negotiable? 
Yes, most cemeteries are open to negotiating cemetery plot prices, although there may be some restrictions in place depending on the cemetery's policies. It's always best to check with the cemetery directly to see what their policy is and what, if any, flexibility they may have. 
Who is Responsible for a Grave? 
Generally, the person who is responsible for a grave is the cemetery. There are no state laws that describe the methods for preservation of cemeteries and gravestones or how they should be maintained – this means they are not obliged to maintain the lawn and fix the broken tombstones. However, most cemeteries have rules and regulations regarding what they do, and what can and cannot be done with a grave. Please ask the cemetery staff to know more about it. 
 How Do I Locate a Deceased Loved One? 
There are a few ways to locate a deceased loved one. One way is to look up the obituary in the newspaper. Another way is to check with the cemetery where they are buried. Most cemeteries have records of who is buried there and when they were buried. You can also try contacting the funeral home that handled the arrangements. They should have records of who they handled arrangements for and when.