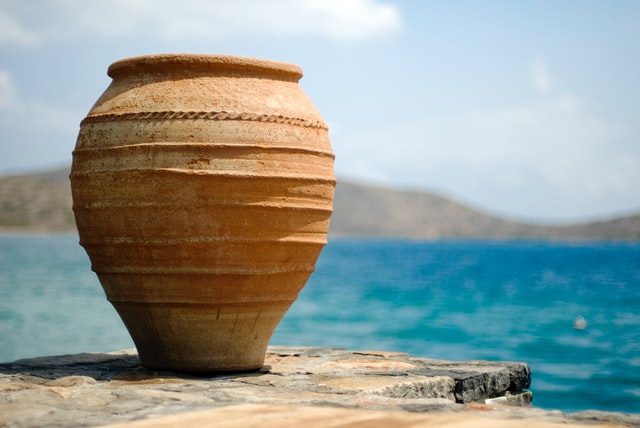 If your loved one chooses cremation, then one important choice you will need to make is in selecting the right urn for their remains. While urns today can be found in various materials, colors, shapes, and sizes, there are a few key elements to keep in mind to ensure you make the right choice for your needs. Directors of cemeteries in Shoreline, WA explain what some of these considerations might be.
Choosing the Correct Size
Many people may not be aware that cremation urns actually come in different sizes. Determining what size you need depends largely on how much your loved one weighed as the standard rule of thumb is for each pound of body weight, one cubic inch of space is needed. This means that, for example, a person who weighed 145 pounds would need an urn of at least 145 cubic inches or more.
Getting the Right Dimensions
If you are considering placing your loved one's urn in a columbarium niche, you will need to make sure you get an urn that fits properly. To do this you will need the dimension of the niche including the height, width, as well as depth.
You will also need to make sure of any dimensions if you are planning an in-ground burial as well. Urns are placed and buried in cremation vaults and you will need to ensure the urn will fit inside this vault.
Select the Most Appropriate Material
Urns are made up of many different materials with the most common and popular choices consisting of wood, metal, glass, and ceramic. Each of these materials has advantages and disadvantages making them more suitable than others for certain situations.
For example, if you plan on placing the urn in a columbarium niche with a metal front, you don't need to necessarily have a beautiful elaborate glass urn as it won't be seen due to the solid front face of the niche. This type of urn might be better suited for a glass front niche where the urn can be seen by visitors.
Consider Your Budget
It is important to consider your budget when making this important choice. It is recommended that before you even begin shopping, you sit down and decide on a firm budget range you feel comfortable with spending. Then, when looking at urns, inform the urn provider what your budget is and ask that they only show you options within this range. This will help you from overspending which is easy to do when you are shopping in times of grief as most often you will be making choices based on emotions rather than logic
Final Thoughts
While selecting your loved one's cremation urn can seem a little overwhelming, if you just take it step-by-step and keep a few key things in mind, you should find the process a little easier. And remember, you don't have to do this alone. Don't hesitate to take a friend or family member with you when shopping to act as a second opinion and to help keep your budget.
If you would like more information on urns to be placed in cemeteries in Shoreline, WA., feel free to reach out to us anytime. Our compassionate and knowledgeable staff is here to help in any way we can.