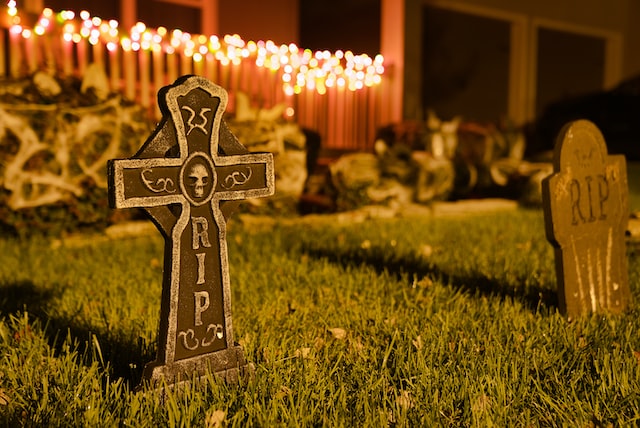 Creating a lasting tribute is a crucial part of the grieving process and a way to honor our loved ones who have passed away. In cemeteries in Bellevue, WA, grave markers serve as a permanent commemoration of a loved one's unique life. This article explores the beautiful and meaningful art of memorialization through grave markers.
Understanding Grave Markers
Grave markers, also known as headstones or tombstones, are a traditional way to memorialize the deceased. Placed at the head of a grave, these markers not only identify the person buried there but serve as a lasting tribute. They often feature the deceased's name, dates of birth and death, and sometimes a brief inscription or epitaph. The design, material, and style of the grave marker can reflect the individual's personality, beliefs, or achievements.
The Significance of Engravings and Symbols
The engravings and symbols on a grave marker can deeply personalize the memorial. Common symbols include religious icons, images from nature, or emblems of organizations or hobbies that were significant to the deceased. The epitaph, a short text honoring the person, can be a quotation, a verse, or a simple statement of love and remembrance. The choice of engravings and symbols adds layers of significance to the grave marker, offering insights into the individual's life and values.
Materials and Styles
The materials and styles used for grave markers vary considerably and can be chosen to reflect the personality or preferences of the deceased. Granite and marble are common choices for their durability and beauty. Styles range from flat markers flush with the ground to upright headstones, and from simple designs to more elaborate markers featuring sculptural elements. The style and material of the marker contribute to its aesthetic appeal and symbolic resonance.
Memorial Artwork
In addition to text and symbols, some grave markers feature intricate artwork. These can include beautifully carved scenes, images of the deceased, or other meaningful designs. The inclusion of artwork can make a grave marker unique and personal, transforming it into a piece of art that honors the individual's life.
Creating a Place of Remembrance
A grave marker does more than just mark a burial site; it creates a space for loved ones to remember and honor the deceased. It's a place where people can come to reflect, to grieve, and to celebrate the life of the individual. A well-chosen and beautifully designed grave marker can make this space especially comforting and meaningful, creating a lasting legacy of the individual's life.
Planning a Grave Marker
Planning a grave marker involves careful thought and consideration, and it's a task where professional guidance can be invaluable. From choosing the material and design to selecting the appropriate engravings and artwork, each decision contributes to creating a beautiful and meaningful memorial.
The Lasting Tribute of a Grave Marker
Choosing a grave marker in the cemeteries of Bellevue, WA, is a deeply personal process that offers a way to create a lasting tribute to a loved one. At the Archdiocese of Seattle, we understand the significance of this decision. We're here to provide support and guidance, ensuring that the grave marker you choose truly reflects the life and spirit of your loved one. To learn more about the options and services we provide, we invite you to contact us.