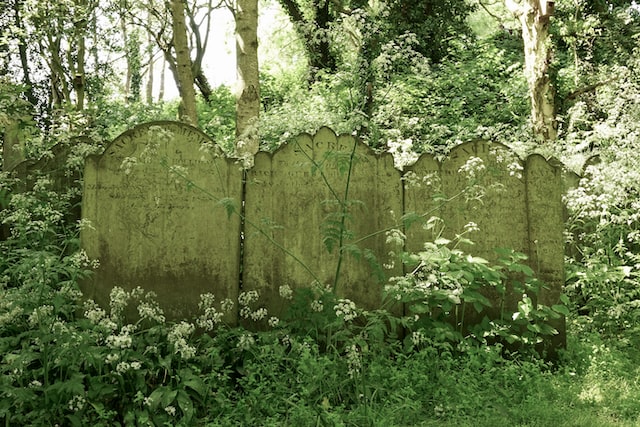 When making arrangements for your loved one's burial in cemeteries in Kent, WA., one aspect you will need to decide on is the headstone. These headstones can come in a variety of materials as well as designs and options for personalization. With headstones being something we are not used to purchasing, many families are concerned about making the best choice as well as how much one might cost. Today we are going to talk about some of the most common questions we receive when it comes to purchasing a headstone.
How Much Does a Headstone Cost?
Many people's first concern is how much the headstone is going to cost. We get it. Headstones can be big purchases and families want to make sure it is within their budget. Unfortunately, it is difficult to give a specific price on how much a headstone will cost due to variables such as the material, size, and type it may be.
However, it is typically found that an average price for a typical headstone comes in at around $2000. If you would like a less expensive option, grave markers, also known as flat or lawn markers, can be purchased at around half that for $1000.
One of the most common materials for headstones is granite. This is because it is often the lowest price point but is still very durable and makes a beautiful tribute.
Do Headstones Come with Warranties?
Many families are pleased to discover that often times headstones will come with warranties. After all, this is a big purchase and you want to ensure it is protected. These warranties will typically cover issues such as manufacturing defects, poor workmanship, or other issues.
Always ask for a copy of the warranty and discuss it with the headstone provider so that you fully understand everything that is, and isn't, covered.
Where Can Your Buy Headstones?
There are many options when it comes to where families can purchase headstones. They can choose to buy one online, from a funeral home, cemetery, or a headstone vendor. Before starting your search it is always recommended that you check with the cemetery where the headstone will be installed and inquire about their policies. Each cemetery can have very different rules when it comes to what they will allow being installed. Some locations may not allow certain colors of headstones, while others may require them to be within a certain size.
You don't want to go into the trouble of selecting the perfect material, size, color, and design only to find out it will not be permitted in the cemetery.
How Can You Personalize a Headstone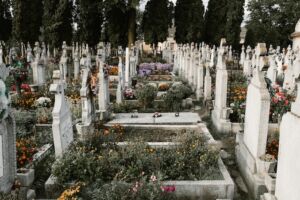 Other than the elements the headstone is constructed from, there are several ways to personalize this tribute. One way is to have the headstone carved into a specific shape. Some common shapes include hearts and crosses.
Another way to have a porcelain image added to the stone. This image can be a portrait of your loved one or any other image you choose. Other ways include adding built-in vases for flowers, special engraving embellishments, and even adding seating such as a bench.
To learn more about purchasing a headstone and what might be allowed in cemeteries in Kent, WA., give us a call or come by anytime.