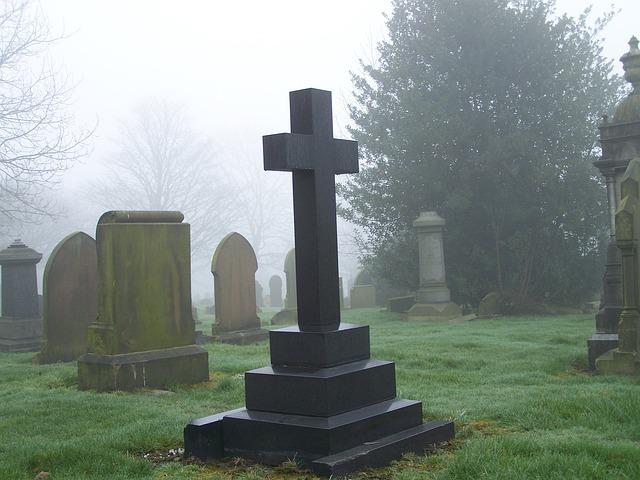 When a loved on passes away, one of the decisions you will need to make is what type of grave marker to have at their site. While most people may picture a tombstone when thinking about cemeteries in Seattle, WA, there are actually several kinds of markers to choose from. Two of the most popular are flat markers and upright monuments. Let's look at how these compare and why they are both popular choices.
Flat Markers
Flat markers are, as the name suggests, positioned flat into the ground at the grave site. They can also be referred to as grass markers, lawn level markers, gravestones, flat tombstones, and flush markers. These markers are typically a more simple, and therefore a more economical choice when it comes to markers and monuments.
Although simple, they still offer beautiful choices of engraved designs such as crosses, flowers, flags, emblems or whatever else the family may have in mind. The most popular size is 24 inches by 12 inches and provides plenty of space for your loved one's name, date of birth, date of death as well as any scripture or such.
These type of markers stand up well because they are typically constructed from one solid piece of granite and are three to four inches thick. They are polished on the sky-facing side where the engraving is placed.
If you are considering purchasing a single flat marker you can expect to spend anywhere from $200 to $450 or more depending on the size. For example, a 16 inch by 8 inch may run around the minimum $200 mark while the larger size of 24 inches by 12 inches would be at the higher end around the $450. Of course, these prices are just a general range as they can differ greatly depending on the design and complexity of the engraving among other things.
Upright Monuments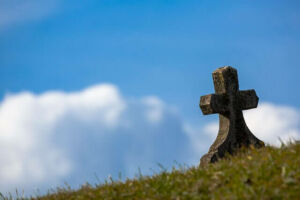 Upright monuments are much more similar to a traditional tombstone more so that a flat marker. There are two parts to an upright monument, the die and the base. The die is the top part of the monument and where the engraving as well as other design elements are created. Also, the die itself may be designed in a shape such as a heart, rectangle with rounded edges, an oval, a cross, or any other deign the family would like.
The base is the lower part of the monument and is what the die sits on. This base is generally polished and has a sawn bottom and rock sides. These markers typically range in size from a 20 inch dies on a 28 inch base to 24 inch dies on a 30 inch base.
Because of the freedom of design these types of monuments provide, they can be a much more expensive option. Depending on the material and designs chosen they can range anywhere from $1000 to $7000 or more.
Before Your Purchase
No matter if you are choosing a flat marker, upright monument or any other type of grave marker, make sure to check with the cemetery first. Many cemeteries in Seattle, WA have rules about what types of monuments are allowed (and not allowed). They may have restrictions of materials used, images, or shapes. If you need more help choosing the perfect maker, give us a call today and let our knowledgeable staff help you.