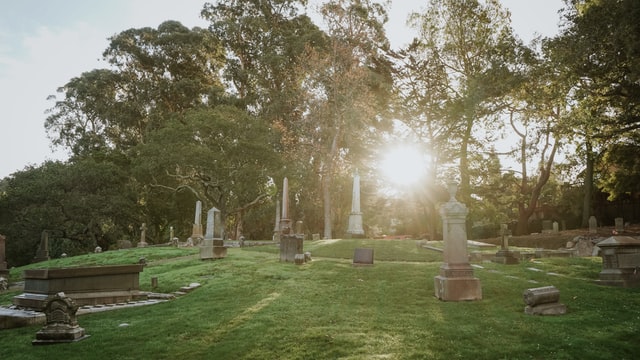 When your loved one passes, purchasing a headstone to be placed in cemeteries in Federal Way, WA is a way to ensure they have a tribute for years to come. With headstones being available today in so many various materials and styles, there are several ways to customize this tribute. We are going to cover some of the most common ways families may personalize their loved one's headstone.
Shape of the Headstone
One of the biggest elements in the design of the headstone is the shape it will be in. Some families may prefer a more traditional, "formal" shape such as a square or rounded top. While other families may choose something that looks more organic and natural such as serpentine or other wavey or curvy design. Some other options of shapes include:
Oval with checks
Oval with shoulders
Ogee top
Half-round
Peon with checks
Offset peon top
Headstone Color
The color of the headstone is the next design element to consider as it will make the most impact after the shape. The color choices will most likely depend on what material you choose but colors can often be found including rose, green, gray, black, red, and more. You can also choose to have the headstone include more than one color.
Engraving and Lettering
What is written on the headstone as well as the design of the lettering is crucial in the overall look and design. Choosing what to have engaged in can be a difficult decision so make sure to take your time and ask other family members if you need help.
Once you know what is to be written, you need to select the right lettering. Different fonts can portray different feelings so you want one that coincides with the overall look and feels you are going for. For example, if you want a more solemn look, then a formal font would do nicely. If you want a more whimsical feel, then cursive or flowing lettering would be more appropriate.
Additional Elements
Adding additional elements can really make the headstone unique to your loved one and stand out. Some additional items you could add include:
Portrait engraved directly on the stone
Sculptural elements such as heat, cross, bird, angels, wings, etc.
A porcelain image being applied
A Note About Cemetery Polices
Before you begin designing your loved one's headstone, it's important that you check with the cemetery where it will be installed in. Many cemeteries have very specific polices on what they allow and what is prohibited. These things can range from the color of the headstone to the material and even shapes or embellishments. You don't want to design the perfect headstone only to find out it will not be permitted to be installed.
If you would like more information about designing your loved one's headstone or polices that cemeteries in Federal Way, WA may have, give us a call or come by anytime. We are always here and happy to answer any questions you may have.