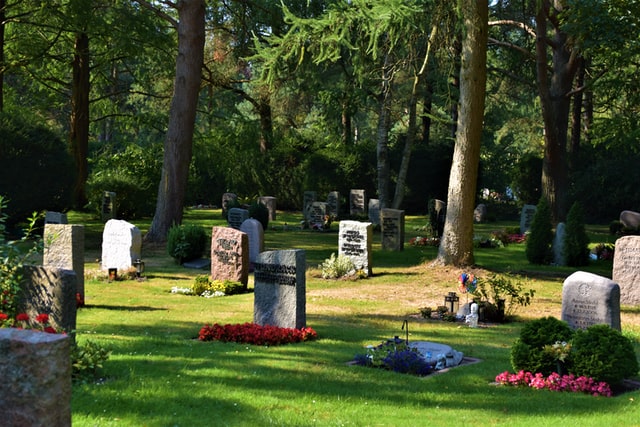 After your loved one passes away, maintaining their gravesite and keeping it clean and in good condition is important. Doing this not only shows respect for your loved one but ensures it is a nice and welcoming place for friends and family when they visit. You might not be exactly sure how to keep it in good shape since this is something we don't normally have to take care of often in our lives. To help you maintain your loved one's gravesite in cemeteries in Seattle, WA, here are some simple tips to follow.
Clear Away Debris
When you arrive at the gravesite you will want to first clean away any debris that has possibly blown onto it. This can include trash, branches or twigs, weeds, rocks or pebbles, or anything else that doesn't belong.
Landscaping
Next, turn your attention to the grass and any flowers or plants that might be around. While the cemetery has grounds keepers that mow the area and maintain the trees and landscaping on the grounds, the individual gravesites are often left to the families to maintain.
Notice the grass and pull any weeds as needed. Also, if you notice bare spots of grass consider getting grass seed to spread around. Next, notice any plants or flowers and pull away any dead buds and/ or leaves. Also, make sure the plants are free from any pests.
Clean the Headstone
The headstone is going to get dirty over time. Wind will blow dirt and debris on it and the rain can cause spots. Making sure the headstone is clean can go a long way in the appearance of the gravesite.
Depending on what material the headstone is made from will determine what cleaning solution you should use. It is recommended that you talk with the headstone provider and ask about the specific solution that is most appropriate.
In any case, the steps to cleaning the headstone will be generally the same. You will start by drenching the headstone with water either with a hose, bucket, or spray bottle. Then, using a soft brush and the appropriate cleaning solution, simply scrub the headstone. Lastly, rinse the headstone completely with fresh clean water.
Also while you are cleaning the headstone it is a good idea to inspect it and look for any signs of damage. If you notice anything, make sure to contact a restoration company to perform the repairs. You can find columbariums in cemeteries as well as cremation gardens, churches, crematorium sites, and outdoor monuments
Change any Old Décor
Finally, if the gravesite has any items such as flags or flowers in vases, make sure that everything looks fresh and new. If any of the décors are looking old or ragged, take them down or switch them out with new pieces.
Final Thoughts
Friends and family often visit cemeteries in Seattle, WA., when they want to feel close to their loved one who has passed. Keeping your loved one's gravesite clean and orderly shows that you honor them and their final resting place. It also provides a comforting and peaceful environment to sit, reflect, and visit with them.