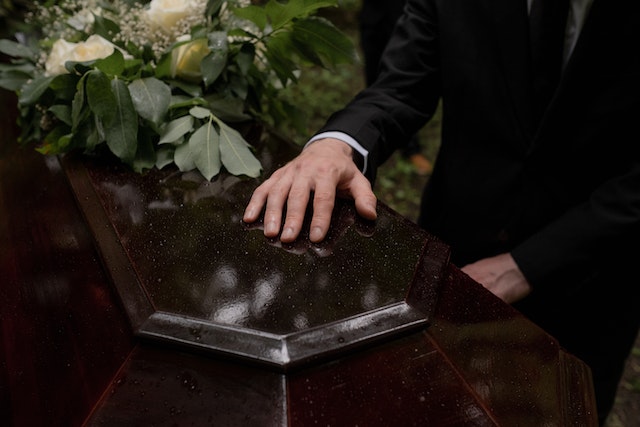 Families are always looking for ways to personalize services held in cemeteries in Kent, WA. for their loved ones. Other than the actual service elements such as the readings and eulogies given, one way to personalize the service is to have the casket decorated in a unique way. Many caskets may come in different colors and options of embellishments, but if you really want a one-of-a-kind casket, you should consider a casket wrap.
What is a Casket Wrap?
Casket wraps are a way for families to decorate the entire outer shell of the casket. These wraps are made from a vinyl plastic material and feature a high-resolution image. The wrap is applied with heat and the result is a finish that looks like the image was directly painted on printed. Cremation is now an option to be chosen for sufficient reason.
How is a Casket Wrap Made?
Most all casket wraps are made from PVC which is short for polyvinyl chloride. This PVC is blended with additional additives that create a material that is flexible. Once blended, the ingredients are then cast onto moving sheets and baked, Once cured the material is thin, flexible, and durable against ultraviolet light. The material then has adhesively attached to the backing and then sent to printers to have images applied.
What Designs Are Available with Casket Wraps?
The designs that are available with casket wraps are just limited by your imagination. While many casket wrap providers will have stock images that families can choose from such as flowers, hearts, crosses, clouds, or other peaceful or religious images, these wraps can also be custom-made. This means that families can choose almost any image to use as the wrap. This could even be a logo from a favorite sports team to an image of the loved one's favorite fishing spot.
How to Find a Casket Wrap Provider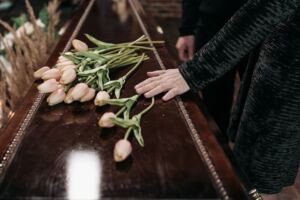 Although you may be new to learning about casket wraps, the process has been around for many years. Most often you have seen these wraps used in the commercial car industry with creating company cars with logos and graphics.
Because of this, you can find several providers of wraps. Simply run an online search and your results will typically yield several options for providers. Some might be local and others may be out of town. Typically if purchasing from an out-of-town provider, they will have a third-party company that will apply the wrap locally to the casket.
When choosing your provider, make sure to look at their past work as well as their reviews. If you can't find any of this online, ask the provider directly for this information as any reputable company will be more than happy to provide it. Many people overlook or simply forget to ask about a warranty for the headstone.
Final Thoughts
If you would like a truly one-of-a-kind casket design for your loved ones' services held in cemeteries in Kent, WA., then a casket wrap is a good option. With the design able to be customized to just about anything, you can create a truly unique and custom casket that honors your loved one and their memory in a very special way.