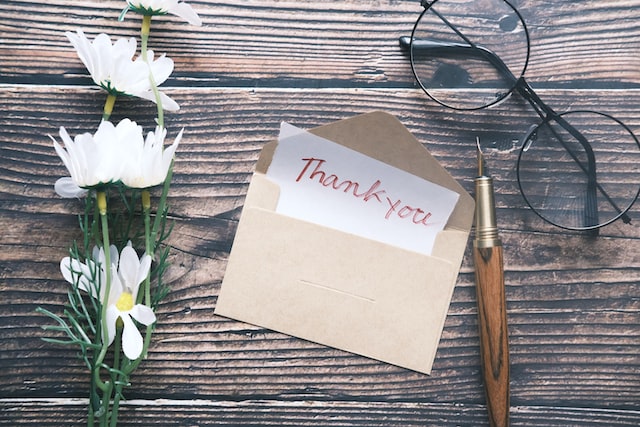 While sending thank you cards is a common practice after receiving things such as wedding or birthday gifts, it is a little lesser-known practice when it comes to funerals and the passing of a loved one. However, sending thank you cards to those who have helped you in this challenging time is becoming a much more common practice. Keep reading as providers of cemeteries in Bellevue, WA. explain more.
What Are Sympathy Thank You Cards?
If you are not familiar with sympathy cards, you are not alone. Sympathy thank you cards are simply a way to express gratitude to those who offered their condolences and helped you in your time of need. This support may have come in several ways including:
Making a donation to the charity you named
Sending flowers to the funeral or your home
Donating to the funeral expenses
Brought you meals
Watched your children
Helped around the house
Who Should You Send Sympathy Thank You Cards To?
There is no rule as to who you have to send these cards to. You can send these cards to anyone you wish, no matter how big or small their helpful gesture was. Everyone will also appreciate a kind word sent to them in the mail.
Some people may choose to send them to any and everyone who expressed their condolences. Yet other families may choose to send them only to those who sent flowers or brought food to the service or reception.
What Do I Write?
Deciding what to write on the card can often be the most difficult part for some people. Luckily, you don't have to be a great poet and you don't even have to write much at all. It truly is the thought and the time you are taking that the people receiving the cards will appreciate.
To start off, make sure you include the recipient's name. This could begin with "Dear (name)." Next, you will add the "thank you" portion of the note. Some examples you could write are:
"Thank you so much for your generous donation. We are so grateful to have friends like you in our lives."
"Thank you for the flowers you sent. They truly brought some light and happiness to our family."
"Thank you so much for your kind words and condolences. Your thoughtful words were appreciated and comforting."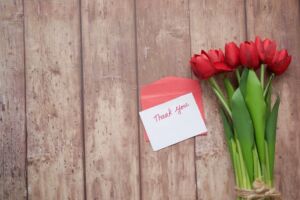 After the "thank you" portion, you will want to add a closing sentence such as "You are a wonderful friend."
The last thing is to sign your name. Most people will add something such as "All my love", "Take care" or "Sincerely" before signing their name but you certainly don't have to.
Final Thoughts
Sending sympathy thank you cards are a wonderful token of appreciation you can send to those who helped you in the difficult time of your loved one passing. While you certainly do not have to send them at all, those who receive them will appreciate the sentiment and effort.
If you would like to talk to one of our directors one-on-one about sympathy thank you cards or services offered by cemeteries in Bellevue, WA. give us a call or come by and let us serve you.