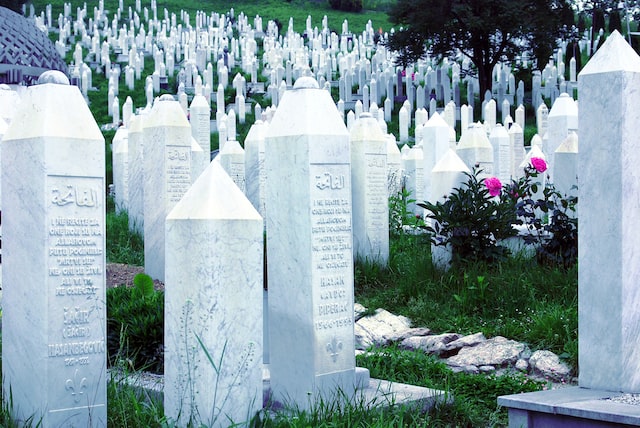 When walking through cemeteries in Shoreline, WA., you will notice a variety of grave markers. Some that lay flush on the ground are flat markers. The ones that are upright and sit perpendicular to the ground d are called upright headstones. Today, we are going to talk about another type of grave marker called a pillow grave marker.
What is a Pillow Grave Marker?
A pillow grave marker is one that resembles an actual pillow when it is resting on a bed at an angle. This is because the pillow grave marker is higher in the back and slopes down in the front. Typically the back may be around eight inches while the front is roughly five inches.
These tributes can cost anywhere from $500 to $2000 depending on things like the material used as well as any customizations. Some of the varieties of pillow grave markers include:
Pillow marker with vase
Marble pillow headstone
Granite pillow headstone
Bevel or pillow headstone that lists the anniversary date
Pillow headstone with a photograph
Pillow headstone with bronze plate
Pillow headstone for veterans
Bevel headstone for three people
Pillow headstone with relationships (or children's names) listed
Pillow marker polished on the front
Pillow headstone is shaped like an open book
Pillow headstone with customizable graphics
Things to Consider When Purchasing a Pillow Grave Marker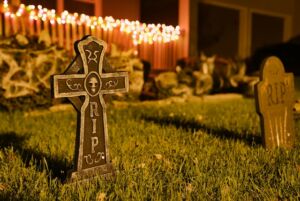 When making your choice and selecting the pillow grave markers, there are some things you should keep in mind. First, you will need to decide if you want a single or double marker. A single is meant for just one while a double is meant for two. The act of grieving can look different for everyone.
Another consideration is deciding if you would like your pillow grave marker to include a built-in vase. This can be convenient and a nice addition. However, always check with your local cemetery as some cemeteries have very specific rules about what they do and don't allow. Some may not allow certain materials while others may not permit things such as built-in vases.
Some other design elements you will want to keep in the account are:
Finish- This will include what type of polish the stone will have and on what sides.
Base -Some pillow markers will lay flat on the ground while others may sit on a base. You will need to decide how you wish your pillow marker to sit.
Images- You will need to decide what images you would like to have engraved on the marker. Talking this over with your grave marker provider will give you a good idea of what is and isn't possible
Where Can You Purchase Pillow Grave Markers?
Pillow markers are a fairly commonly chosen grave marker and because of this, they are readily available in most places you can buy headstones. This means you can find these markers online from headstone retailers as well as brick-and-mortar stores. You can also find them from many funeral homes and cemeteries in Shoreline, WA. Just make sure if you are ordering online, you take into account any extra fees for things like shipping and handling.