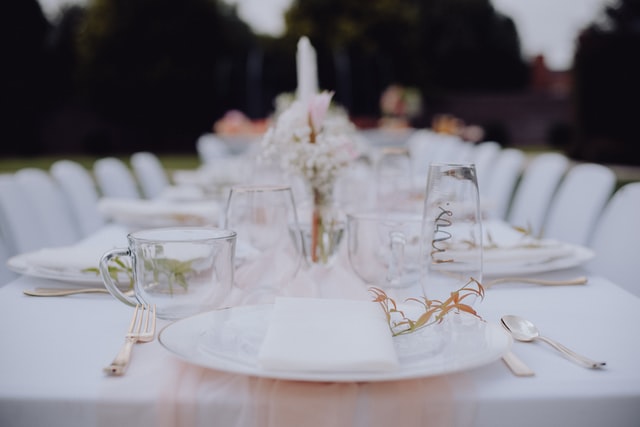 Planning a reception is hard, but planning a funeral reception can be especially tough. This is mostly because other than planning the food and logistics of the reception, you want to make sure you set the right tone and mood and treat the event with the dignity it deserves. Providers of cemeteries in Federal Way, WA. have these tips to help plan this important event and ensure nothing gets overlooked.
Set the Time and Day
Most funeral receptions are held directly after the committal service at the gravesite. While this is the typical time to hold such an event, you certainly are not limited to this one option. Holding the reception at a different time or day may be more convenient for out-of-town family members who need more travel time to attend. The reception also may be held long after the funeral if it is to be held in a special location that does not have any openings right away.
Select the Location
Funeral receptions can be held just about anywhere the family wishes to have them. Very often these services are held at the funeral home, church, or family member's home. However, they can also be held in places like restaurants, hotels, bars, outside areas such as public parks, or even sports complexes and museums. Headstones were normally found to contain just the name of the deceased as well as their birth date, date of passing, and an epitaph.
When selecting a location, consider the size of the location and make sure it can accommodate any guests that are expected. Also, if the location is outside, you should consider the weather and make any necessary accommodations.
Invite the Guests
Once you know the time, day, and location it is time to invite the guests. This can be done by going "old school" and writing out and mailing paper invitations. This is also a nice way to invite people if the reception is a smaller, more private affair.
If the reception is public and everyone is welcome to attend, then making an announcement at the end of the funeral service is typically an appropriate way to let everyone know. You can also post the information on social media and allow others to share the post. This will ensure most everyone sees the post.
Provide Food and Drink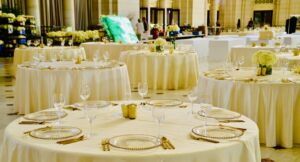 One main element of the reception will be the food and drink. Most all receptions will have some sort of refreshments. Some may have punch and cookies while others have a full buffet; the choice is entirely up to you.
When deciding on what food to serve, one thing to consider is the overall budget. Obviously, a full buffet or sit-down catered meal will cost much more than light snacks such as cakes and cookies.
Final Thoughts
Hosting a funeral reception can be a daunting task but it is a great honor to be asked to do so. Know that you are helping the family in such a big way and allowing them to focus on their loved one and their services from cemeteries in Federal Way, WA. rather than planning an event. Just remember to set a day, pick a meaningful location, and plan a small menu and your event will be great.