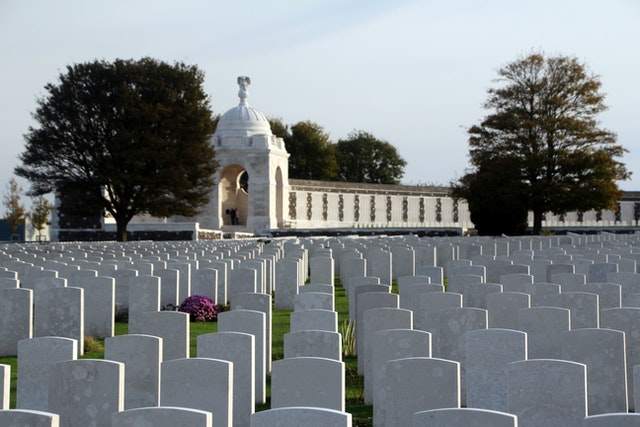 In times of loss, the power of community becomes an integral part of healing. Particularly cemeteries Shoreline, WA provide much more than a final resting place. They serve as spaces for remembrance, solace, and unity, fostering an environment of communal support that is crucial during the grieving process.
The Healing Power of Community Support
When faced with the loss of a loved one, the journey through grief can be overwhelming and isolating. It is during such challenging times that the community's role becomes profoundly essential. Shared empathy, understanding, and companionship provided by a community can act as a pillar of strength, significantly aiding the grieving process.
Cemeteries as Communal Spaces
Cemeteries provide a venue for communal mourning and remembrance. They allow individuals to collectively commemorate the departed, providing a sense of unity in shared sorrow. In this way, cemeteries are more than burial grounds. They are spaces that bring people together, fostering connections and support networks that can be instrumental in healing from grief.
The Role of Memorial Services in Community Bonding
Memorial services held within cemeteries offer a unique opportunity for community members to express their grief openly, find solace in shared experiences, and offer mutual support. These gatherings allow the community to come together in times of loss, reinforcing bonds, and providing much-needed emotional support.
Preserving Legacies and Connections
Beyond their role in communal mourning, cemeteries serve as tangible reminders of the individuals who have passed. They offer a place for loved ones and community members to maintain their connections with the deceased, providing a location for quiet reflection, remembrance, and continued bonds.
Cemeteries: A Touchstone of Community Heritage
Cemeteries also play a significant role in preserving and showcasing community heritage. They stand as historical markers, reflecting the community's journey through time, its values, and traditions. This communal aspect of cemeteries provides a deeper sense of belonging and connection for current and future generations.
Cemeteries as Symbols of Hope
While cemeteries are often associated with grief and loss, they can also serve as symbols of hope and resilience. As physical manifestations of the enduring human spirit, they are a testament to our capacity to persevere in the face of loss, offering comfort and a sense of hope during challenging times.
Considerations When Choosing a Cemetery
Choosing a cemetery is a significant decision in the process of memorialization. The chosen place should provide a peaceful, respectful environment, align with the wishes of the deceased and their family, and be managed by professional, empathetic staff.
Community Events and Cemeteries
Regular community events, such as memorial services, remembrance ceremonies, and anniversaries, help sustain connections within the community. They provide an opportunity for community members to support each other and maintain their bonds, fostering a sense of unity.
Cemeteries in Shoreline, WA are a testament to the healing power of community support and connection. They play a crucial role in nurturing these connections and facilitating the healing process. The Archdiocese of Seattle is committed to supporting individuals and families through this challenging time. To learn more about our services and how we can help you in your journey of remembrance and healing, we encourage you to reach out to us.